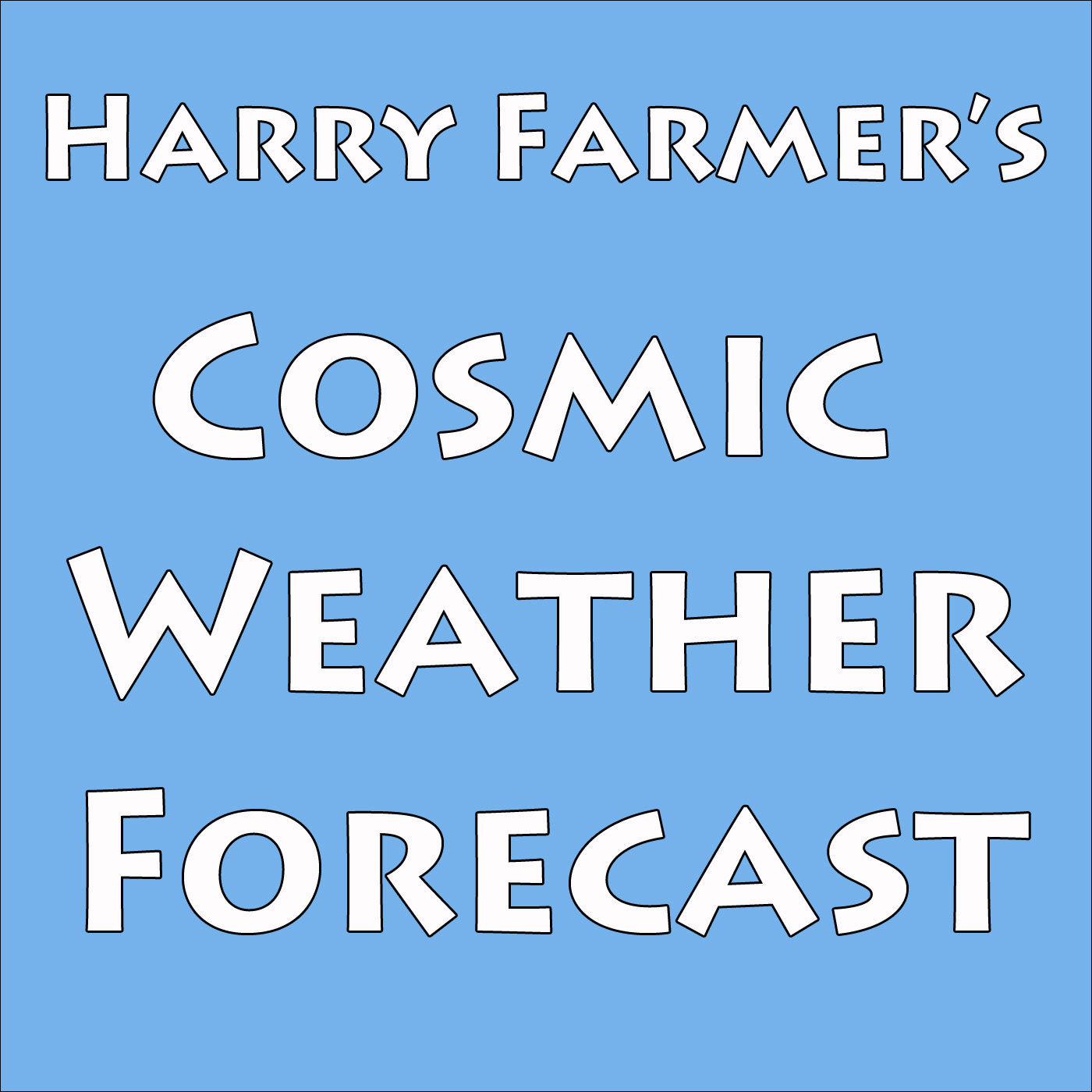 Interestingly, our Friday features a trio of planetary contacts that could have begun affecting our life as early as Thursday afternoon or evening, so my apologies for not featuring them in yesterday's Forecast.
Most influential today is the interaction between Venus and Jupiter that could at least affect our morning activities. While these two planets can bring positive happenings and an optimistic outlook on life, together they can also cause us to exaggerate, overdo pleasurable activities, and lack caution, especially where spending money is involved. At best, use this contact to be encouraging of others, and cultivate a sense of abundance that you can share as you move through your day.
In a similar vein, there's an interaction between the Sun and Jupiter that could lead to similar circumstances throughout our Friday. Of course it's a good thing to have an optimistic and generous attitude and outlook. Just be sure you use the Sun in the sign of the Bull to be more practical and grounded rather than indulgent.
Also affecting our Friday is a subtle contact between Mars and Pluto that could cause folks to express anger, or need to be in control. If you experience these traits in yourself or others, take charge of your own behavior and reactions, and use today's Jupiter in Libra energy to be balanced and considerate regarding whatever circumstances that may occur.
It's also important to note that all day today and Saturday the Moon is in the imaginative, sensitive, highly impressionable Water sign Pisces. As a result, feelings and emotions could affect our reaction to life's circumstances. This could be especially true this evening, as the Moon and Pisces ruler Neptune are in the same location in the Zodiac. On the plus side, this could be a time of sensitivity and caring toward others, or emotionally comforting ourselves. However, if indulgence in alcohol or drugs has begun your weekend, be alert to a lack of clarity or good judgement that may result.
Saturday will likely be a day of activity, starting with an early morning contact between the Moon and Pluto. This combination helps us to emotionally engage with those around us. And while a Mars/Moon interaction soon after could also stimulate our feelings and get our day moving, a temper or sharp words could also happen. If this occurs, just cool down, and remember it's the weekend that is just starting.
Also beginning around 1:30 Saturday afternoon is the Sun's passage into the mentally active, talkative, versatile Air sign Gemini, where he will remain until June 20th. While the Sun is in the sign of the Twins, communication of all types tends to be emphasized. Whether it's a brief expression of the written or spoken word, or a lengthy focus on a project where dispensing information and ideas that need to take place, this is an opportune time to be mentally alert, and use your wit and quick thinking to your advantage. Of course Gemini energy can also be superficial, restless, or cause us to take on too many activities, so be alert to these energy scattering tendencies.
While most of us are still asleep Sunday morning, the Moon moves into the energetic sign Aries just after 3 o clock on the west coast, followed soon after by a harmonious interaction with the Gemini Sun. This combination could easily make for a mentally and physically active day while enjoying the company of others.
However, there's also an all day contact between the personal planets Mercury and Mars, the ruling planets of the signs Aries and Gemini. Tension between these two planets can affect our words and actions to where we're we might be too quick to act, or impulsively speak our mind. This is certainly a day to be careful while driving, and make sure you're not the person losing your temper. At best, use this Sunday Mercury/Mars combination to loudly root for your favorite sports team, or get out there on the field yourself.